Google Pixel 2 And Pixel 2 XL: Australian Pricing, Specs And Release Date
Google has lifted the lid on their newest smartphones - the Pixel 2 and Pixel 2 XL - at their event in San Francisco this morning and detailed the changes they've made to their flagship phones. There aren't too many big changes, but under-the-hood, the Pixel 2 is a different beast than its predecessor. If you're planning on grabbing a Pixel 2 or a Pixel 2 XL, here's everything you need to know, including Australian pricing, release date and specifications.
Specifications
With a year experience under their belt, Google has updated their Pixel line with the required upgrades under-the-hood (for a 2017 high end smartphone) without changing too much of the overall design. In, reality the most distinctive differences between the Pixel 2 and the Pixel 2 XL are cosmetic - the XL is, unsurprisingly, larger. The bezels on the Pixel 2 aren't my cup of tea, especially considering how wonderful the bezel-less design of the iPhone X and the Note 8 looks, but the rounded edges of the Pixel 2 XL are certainly more appealing.
The major improvements over their predecessors are the inclusions of 'Active Edge' technology, which allows you to squeeze the side of your phone to perform certain functions, such as activating Google Assistant or sending messages. Both units are a cut above the original Pixel with IP67 dust and water resistance. Google haven't included a dual-rear camera in either of their Pixel 2 models but Google are insistent that it's still the best camera going round. With their pedigree and the excellent camera in the original Pixel, it's hard not to take them at their word until we see differently.
Oh and did I mention the 3.5mm headphone jack is gone? Because it is. Long live the headphone jack.
Here's a look at the chief specifications:
OS
Android 8.0 (Oreo)
Android 8.0 (Oreo)
Dimensions
145.7 x 69.7 x 7.8mm
157.9 x 76.7 x 7.9 mm
Weight
143g
175g
CPU
Snapdragon 835, Octa-core (4x2.45 GHz + 4x1.9 GHz)
Snapdragon 835, Octa-core (4x2.45 GHz + 4x1.9 GHz)
RAM
4GB
4GB
Storage
64/128 GB
64/128 GB
Display
5.0-inch FHD AMOLED Display
6.0-inch P-OLED Display
Resolution
1080 x 1920 pixels (441 ppi)
1440 x 2880 (~538 ppi)
Battery
2700mAh
3520mAh
Camera
12.2MP rear (f/1.8, OIS, EIS), 8MP (f/2.4) front
12.2MP rear (f/1.8, OIS, EIS), 8MP (f/2.4) front
Colours
Just Black, Clearly White
Just Black, Black & White
Pixel 2 And Pixel 2 XL Availability
The Pixel 2 and Pixel 2 XL will be available to preorder from October 20 in Australia. You can currently join the waitlist at the Google Store Australia right now or wait until October 20 to place your preorders at Telstra and JB Hi-Fi. Preorders will come with a Google Home Mini, on the house.
According to a source at JB Hi-Fi, the device will be launching on Tuesday, October 31.
Pixel 2 And Pixel 2 XL Pricing
The outright cost of the Pixel 2 and the Pixel 2 XL varies depending on the storage size you're after. The positive - the base model now starts at 64GB. The negative - Google have upped the price of their XL models from last year.
The RRP begins at $1079, for the Pixel 2, exactly the same price that the original Pixel launched at a year ago - except now you're getting double the storage space, but the Pixel 2 XL will start from $1399, a healthy jump from last year's $1269
Here's how the pricing breaks down:
Pixel 2:
Pixel 2 XL:
Following the announcement, Telstra has clarified their position on plans for the new phones:
WATCH MORE: Tech News & Life Hacks
---
Comments
Only logged in users may vote for comments!
Please log in or register to gain access to this feature.
Trending Stories Right Now
As the dust settles on the KRACK vulnerability and vendors distribute patches to decrease our exposure to this challenge, I've been thinking about whether KRACK was really about exploiting a vulnerability and what that means about securing systems. Over the last four years or so, there have been some significant milestones or events when it comes to infosec. I think KRACK is one of those pivot moments.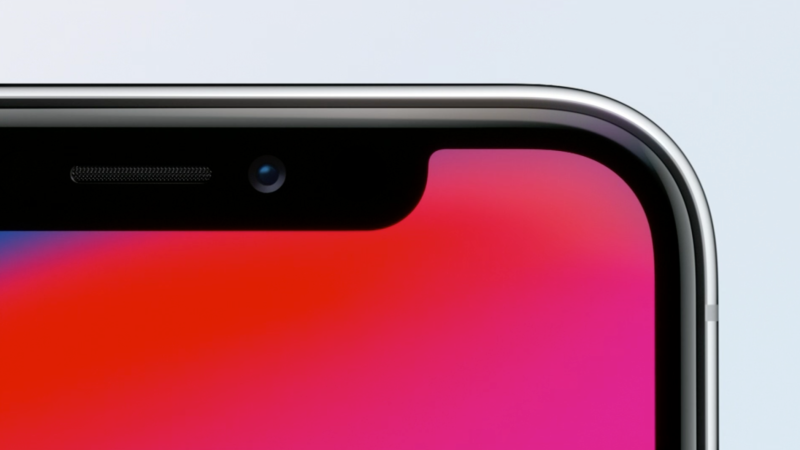 The iPhone X is almost here, but one of Apple's biggest supporters isn't very excited for the new phone. Steve Wozniak, the Apple co-founder who's been cheering from the sidelines since he left the company in 1985, said he won't be picking up the iPhone X on day one in an interview with CNBC.